All I Want for Christmas is Some New Front Teeth: Great Deals on Cosmetic DentistryDec 21 2013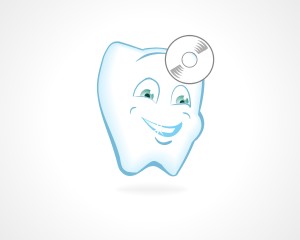 With Christmas comes the perfect time for presents, and the best gifts that we can get are the ones that we give to ourselves. And if we don't have a great smile, a smile we can take pride in, then it's about high time that we fix this. Since our front teeth are the ones that are the most visible and the ones that can cause us quite a bit of trouble, then you should know that these are the ones we need to take care of first.
Luckily, today, cosmetic dentistry has come a long way. And a cosmetic dentist is the best person to give you a picture ready smile, and also to fix any oral hygiene problems that really take away some of the shine of your smile.
When you start working on your smile, you'll see that you'll actually work on the way you look and feel about yourself. Cosmetic dentistry utilizes a variety of techniques and rules to beautify a smile. The rules that cosmetic dentistry adheres to are generally aesthetic rules that tell the cosmetic dentist how your teeth should look in conjunction with your shape and size.
There are a great deals right now  on cosmetic dentistry procedures, like smile rejuvenation, lumineers, porcelain veneers and crowns, composite veneers, gum bleaching, gum lift and reconnoitering, teeth whitening, dental bridge, snap on smile and tooth colored fillings.
The aforementioned treatments fix a great number of cosmetic problems, like misaligned and crowded teeth, discolored teeth, gummy smiles, worn teeth, great spaces between the teeth, missing teeth, and a number of other problems.
The good news is that you can get great deals on cosmetic dentistry, especially if you do a little bit of online research. Simply typing into a search engine "cosmetic dentistry deals in Fairfield" is going to provide you with a tremendous amount of results from which you can choose.
Of course, you can always count on Dr. Warner to provide your cosmetic dentistry services.  These are his favorite procedures to do by far, because of the joy that they bring to his patients.  Not only that, but they are actually a lot of fun to do.  Stop by for a free consultation today!
Request Appointment