Newly-Discovered Antibacterial Effect of Bio-Ceramic Shows Promise in the Fight Against PeriodontitisApr 27 2016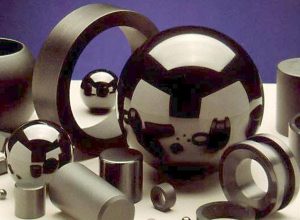 As periodontitis becomes more widespread in America, researchers seek new approaches to reducing the amount of harmful bacteria in the oral cavity, including inherently-antibiotic materials. Researchers working at the Kyoto Institute of Technology documented an antibacterial effect of silicon nitride – a hard, biocompatible ceramic – on P. gingivalis, a bacterial species implicated in periodontal disease.
Usually used for industrial applications such as bearings and high-temperature-resistant propulsion components, silicon nitride is two points behind diamond on the Mohs hardness scale. To read more about the implications of this exciting discovery, go to http://docseducation.com/blog/unexpected-antibacterial-effect-observed-bio-ceramic-compound.
Request Appointment